On April 22nd, the conference "The Spanish Economy and Geopolitics" took place in Barcelona, which included the participation of leading business schools, the presidents of the Spanish Confederation of Employers' Organizations (CEOE), the Chamber of Spain, and AmChamSpain, with the Secretary of State for Economy and Business Support also taking part.
During this event, which was sponsored by Atlantic Copper, two debate tables analyzed how the new geopolitical landscape is affecting the economy of our country.
The academic table was led by Fátima Báñez, former Minister of Employment and Social Security, and was made up of Koldo Echebarria, Director General of ESADE, Pedro Gete, Professor of IE Business School and Pedro Nueno, Professor of IESE Business School. It discussed military cooperation between Europe and the United States and changes in the alliance blocs caused by the current international context. To quote the President of the Table, the conclusion was clear: Russia's invasion of Ukraine is changing the current and future landscapes of Europe and the US, and we must ensure that Spain has a relevant role in both.
The business table, led by Trinidad Jiménez, former Minister of Foreign Affairs and Cooperation, included José Luis Bonet, President of the Chamber of Spain, Antonio Garamendi, President of CEOE and Jaime Malet, Chairman of AmChamSpain. The debate involved several topics. Among others, it focused on the importance of increasing cooperation between Spain and the United States, reducing inflation, and how Spanish companies can help our country increase its international influence. The three leaders agreed that political stability is one of the main factors for economic prosperity, and they also agreed on the importance of investing in digitalization and sustainability to ensure the long-term competitiveness of companies.
Lastly, the closing address of the event was led by Gonzalo García Andrés, Secretary of State for Economy and Business Support. He highlighted controlling inflation, lowering the energy market's prices and protecting the most vulnerable groups as priorities for the government.
We would like to express our sincere appreciation to the official sponsors of the Chamber for 2022: Bristol Myers Squibb, Damm, Gilead, Nippon Gases and Banco Santander.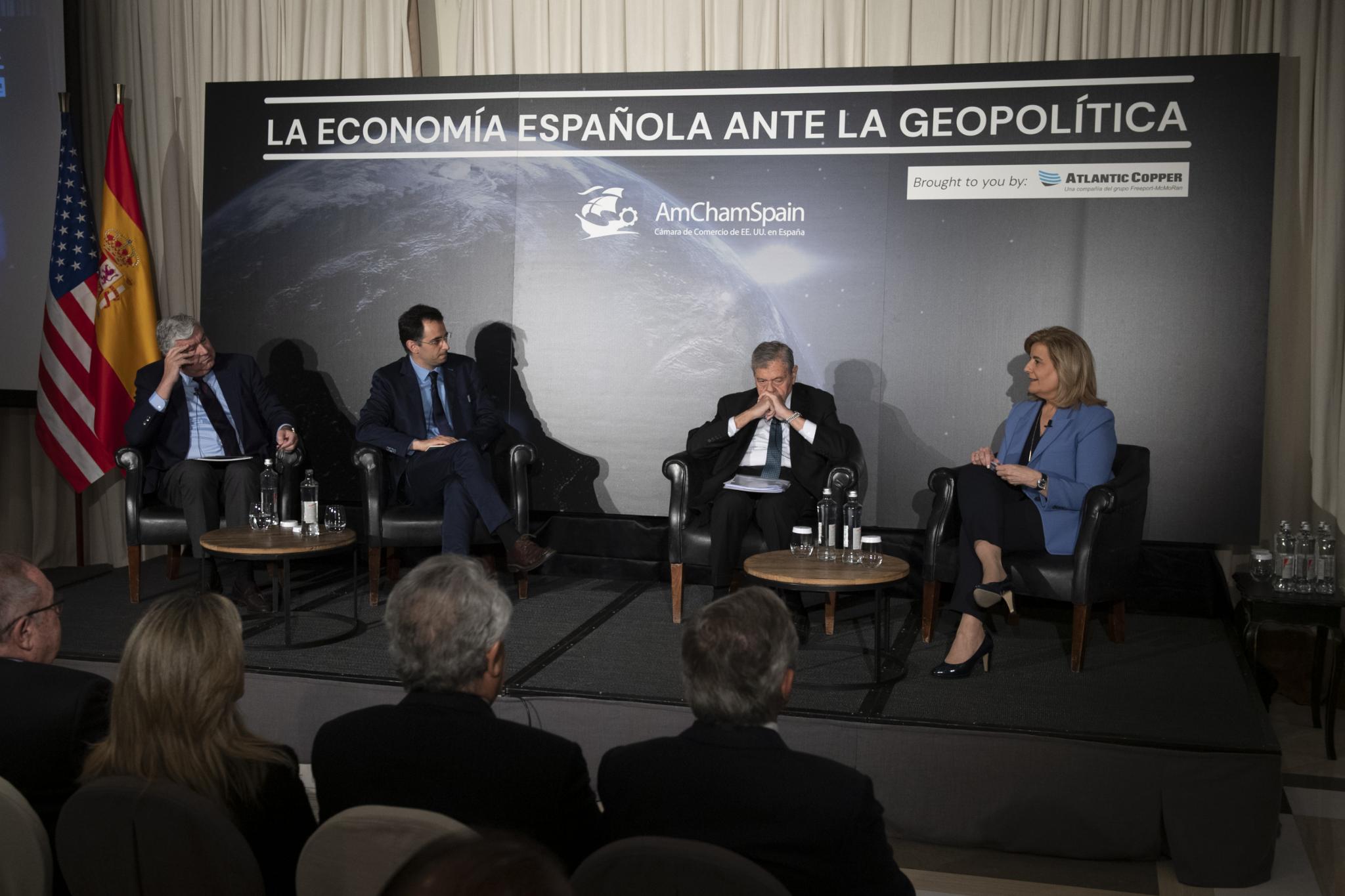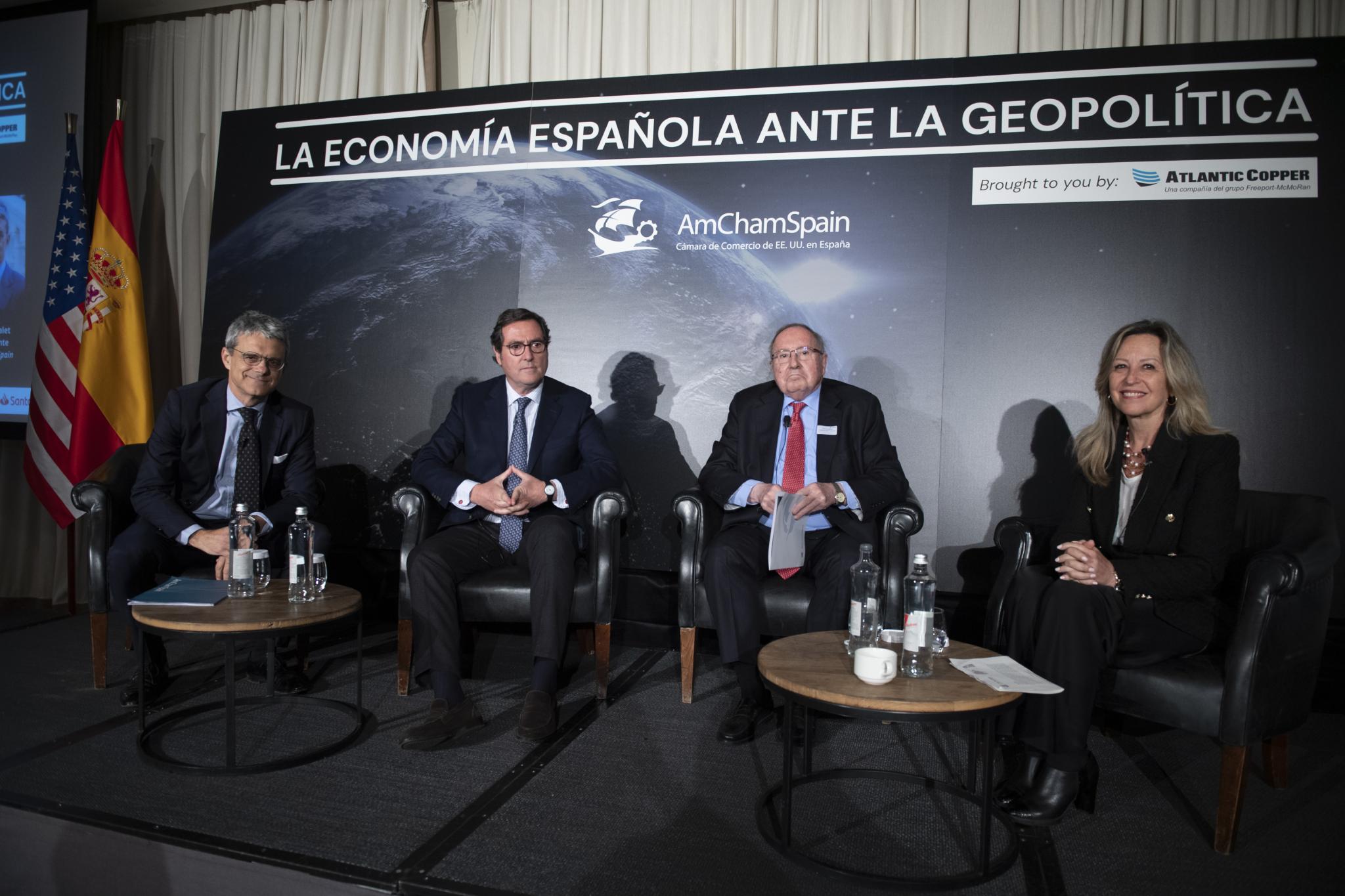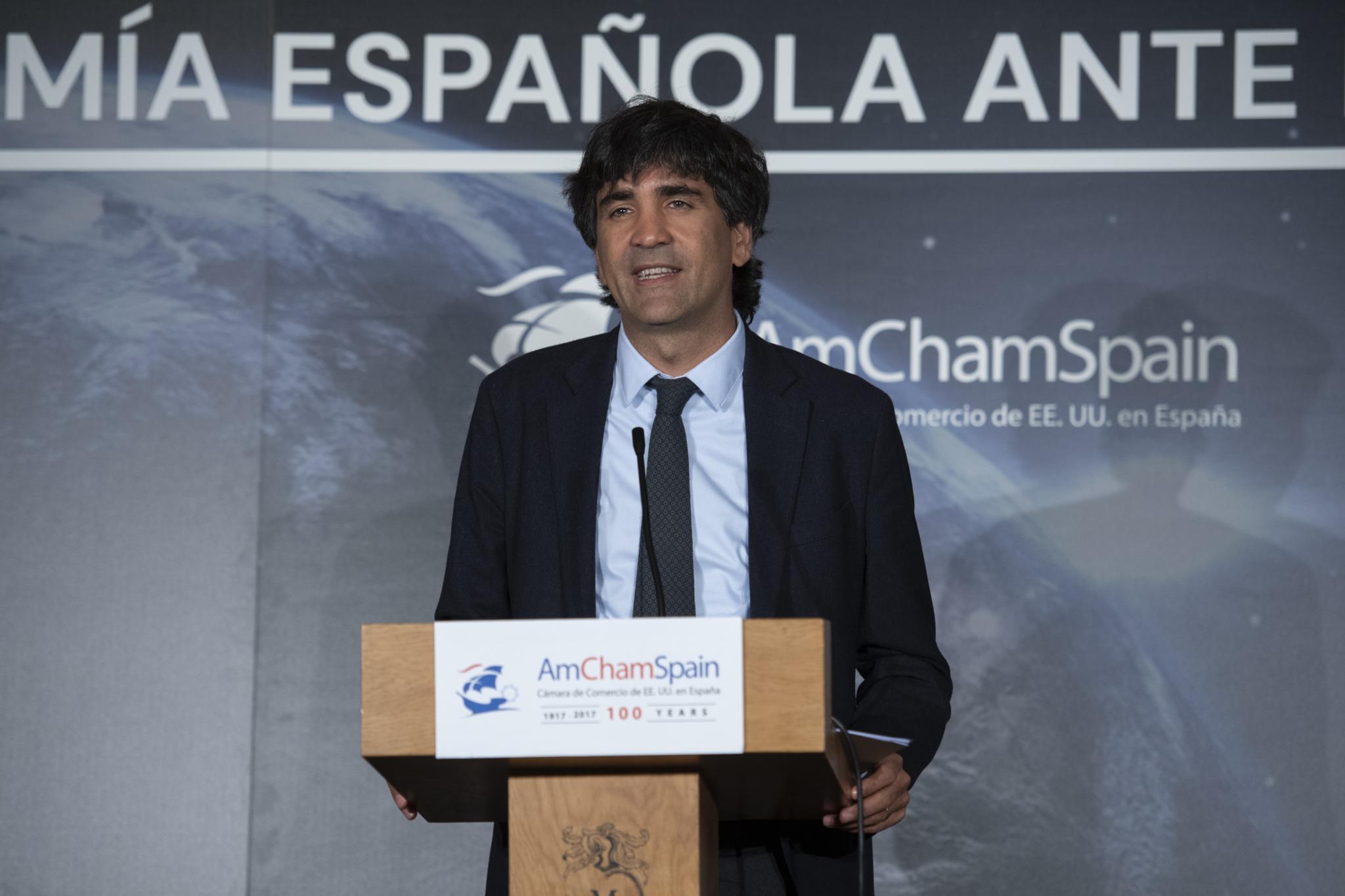 #amchamspain