Yesterday, February 24, we had the honor of welcoming Ms. Julissa Reynoso, the new U.S. Ambassador to Spain, at a luncheon attended by more than 100 top executives who represent the Chamber's partner companies.
The Ambassador, who is also the Honorary President of the Chamber, attended the preliminary meeting with the Board of Directors, where she had the opportunity to learn about the Chamber's activities as well as its top priorities for the coming years.
In his welcome address, the chairman of AmChamSpain, Jaime Malet, commented on the good relations between the U.S. and Spain and the Chamber's eagerness to work with the new Ambassador and the U.S. Embassy staff to continue to establish closer collaboration between Spain and the United States.
During her speech, the U.S. Ambassador to Spain, Julissa Reynoso, thanked the Chamber for organizing the meeting and noted that she was deeply honored to be in her new position as head of the U.S. diplomatic mission in Spain. She declared that she would give priority to strengthening relations between both countries so that a historic level of collaboration can be achieved. Moreover, she highlighted the need to maintain and reinforce commercial and investment ties between both countries, while also recalling the democratic principles shared by the White House and La Moncloa.
We would like to thank the Chamber's official sponsors who made this meeting possible:
Bristol Myers Squibb, Damm, Gilead, Nippon Gases and Banco Santander.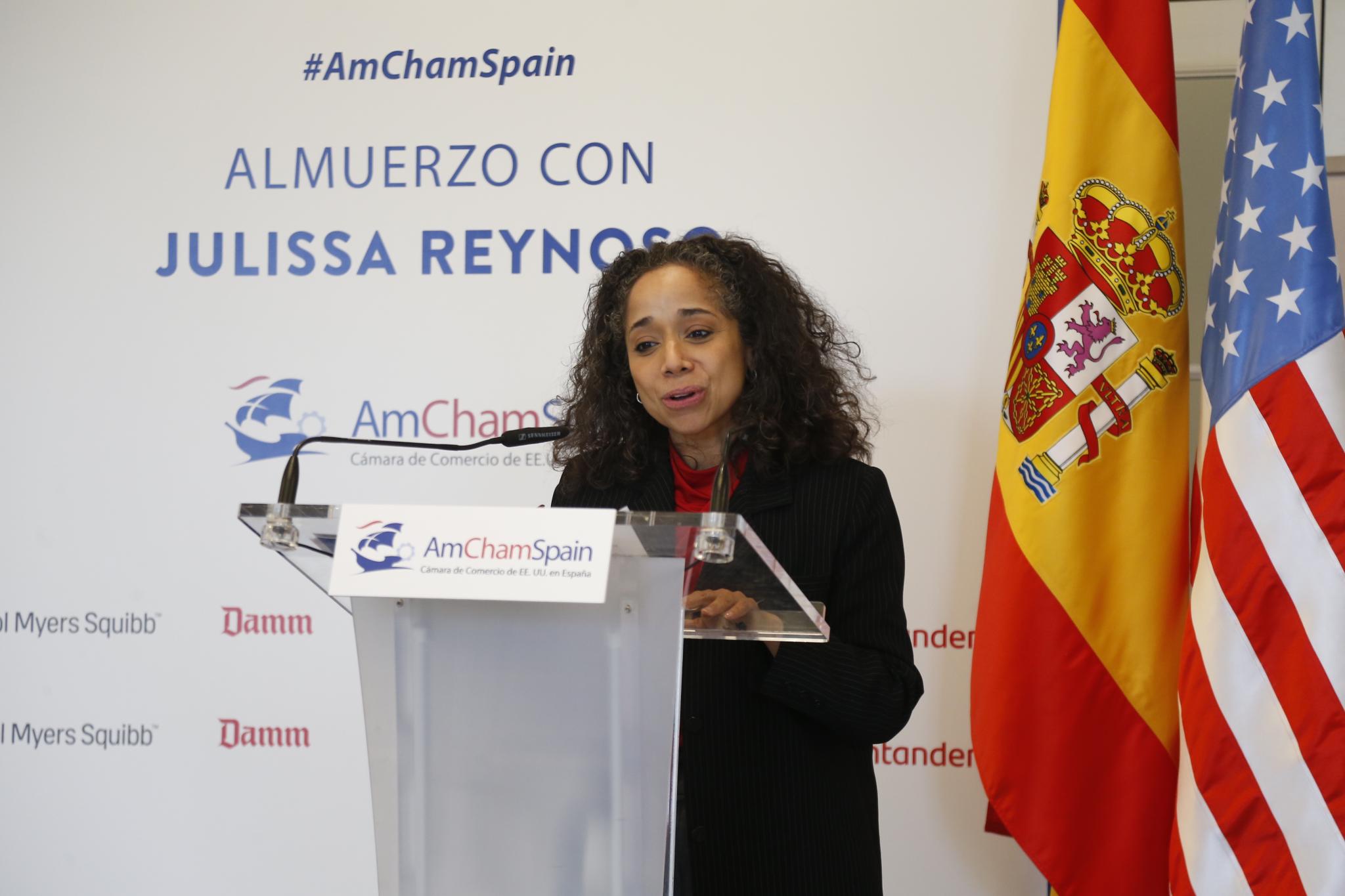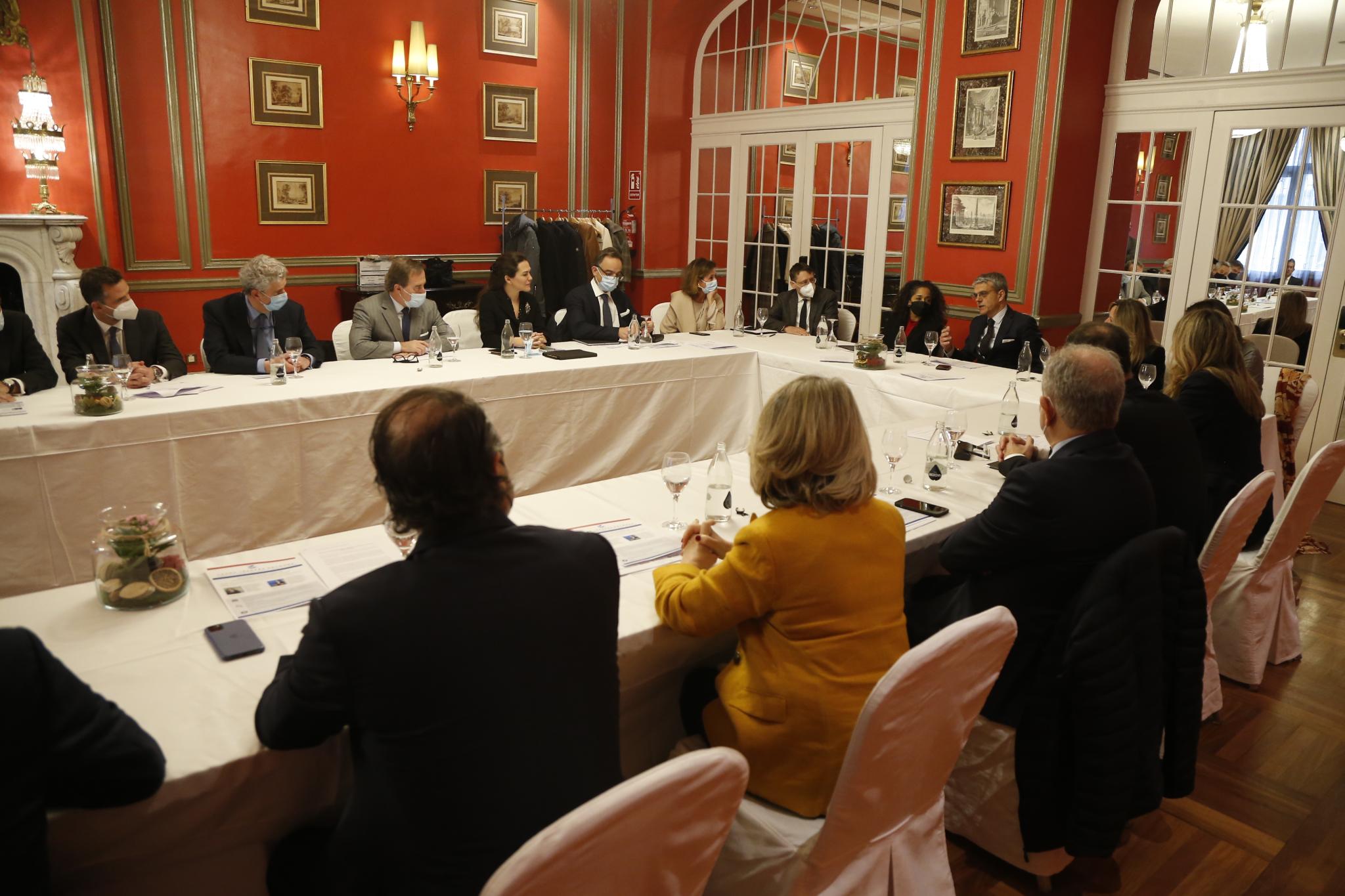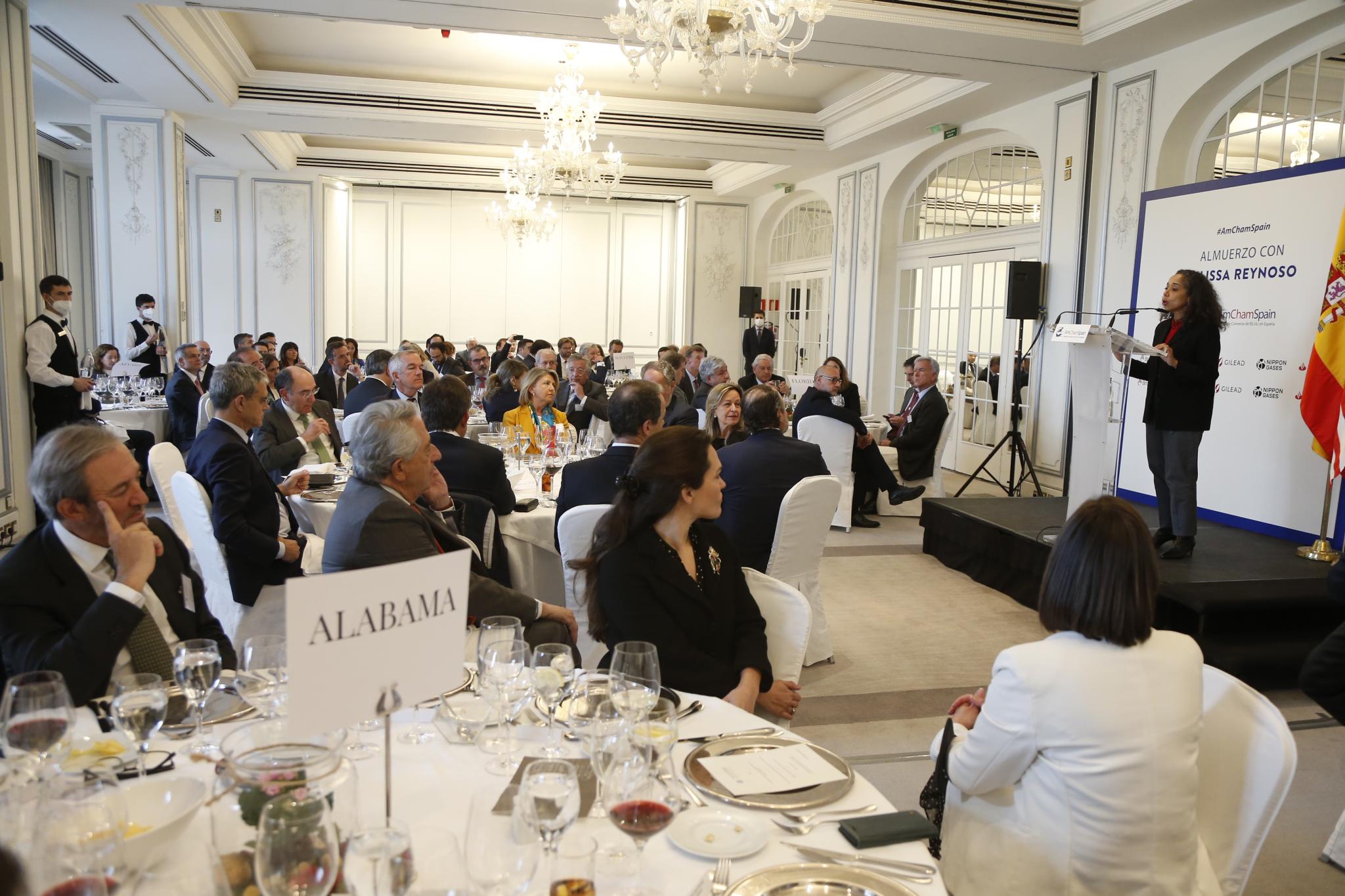 Share