Yesterday, June 14th, we held the seminar entitled "The role of Spanish companies in the decarbonization of the U.S. Economy" at Casa América in Madrid.
Jaime Malet, Chairman of AmChamSpain, and Roberto Anta, Chairman of our Sustainability Committee and Country Manager of 3M Spain and Portugal, opened the session. They both focused on the importance of Spanish company investments in the U.S., as well as their notable role in Biden's infrastructure and sustainability plan.
A discussion panel moderated by Linda Caruso, Commercial Officer of the US Commercial Service, and comprised of Joseba Eceiza, Partner at McKinsey & Company, Miguel Gallardo, Head of M&A Execution at Iberdrola, Gonzalo Nieto, CEO of Energy Infrastructure and Mobility, and María Sicilia, Strategy Manager at Enagás, analyzed this topic.
The panellists explained the ways in which their respective companies contribute to decarbonizing the United States and they all highlighted several points. First, they all mentioned the need to take specific immediate actions to drastically reduce CO2 emissions. Next, they emphasized the relevance of further strengthening relations with the United States and increasing the levels of Spanish investment in the territory. Finally, they pointed out the importance of Spain continuing to increase its international influence so as to become a global reference for an exemplary ecological transition.
We would like to thank Iberdrola for making the event possible, as well as our official sponsors: Brystol Myers Squibb, Damm, Gilead Sciences, Nippon Gases and Santander.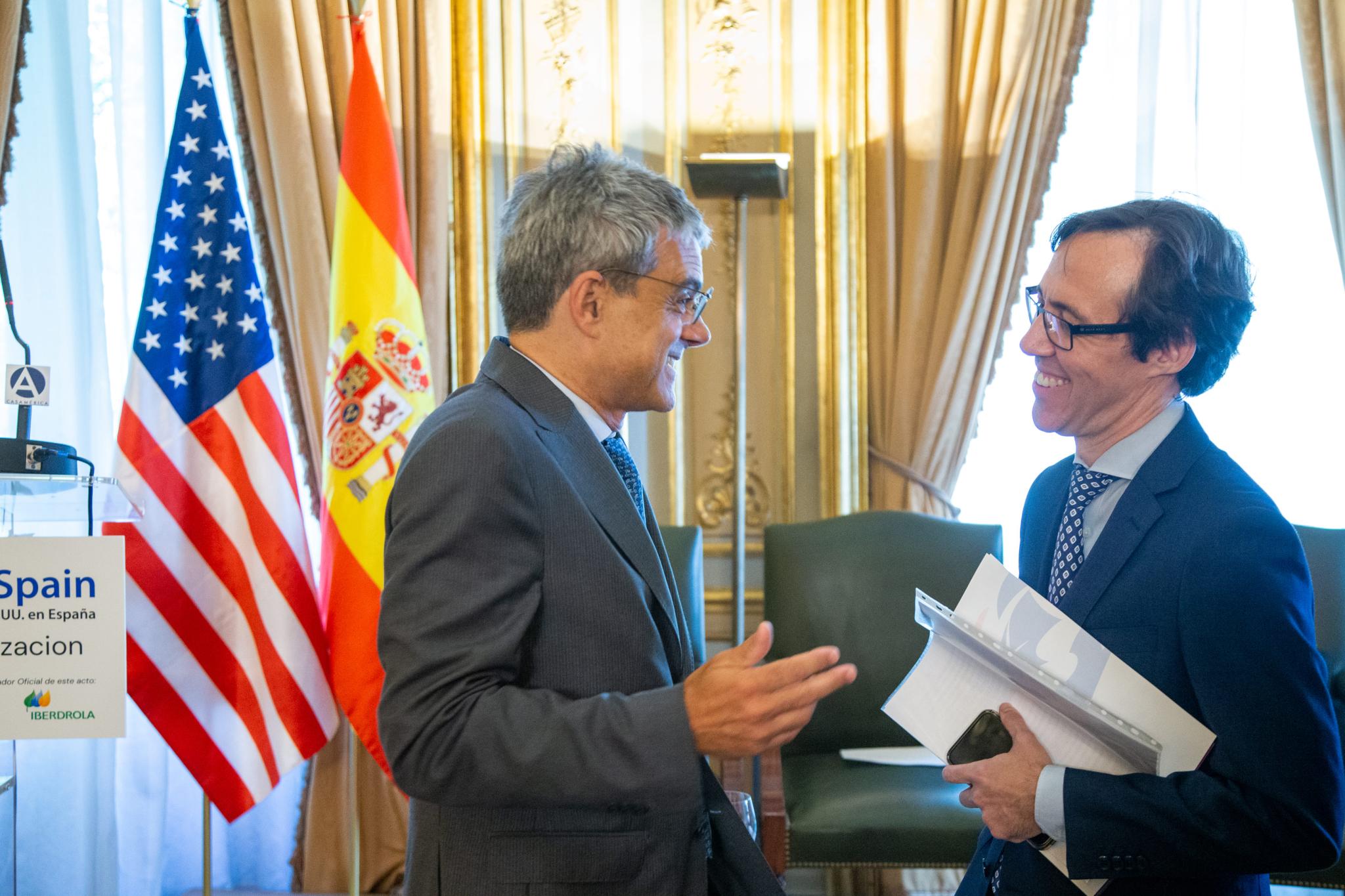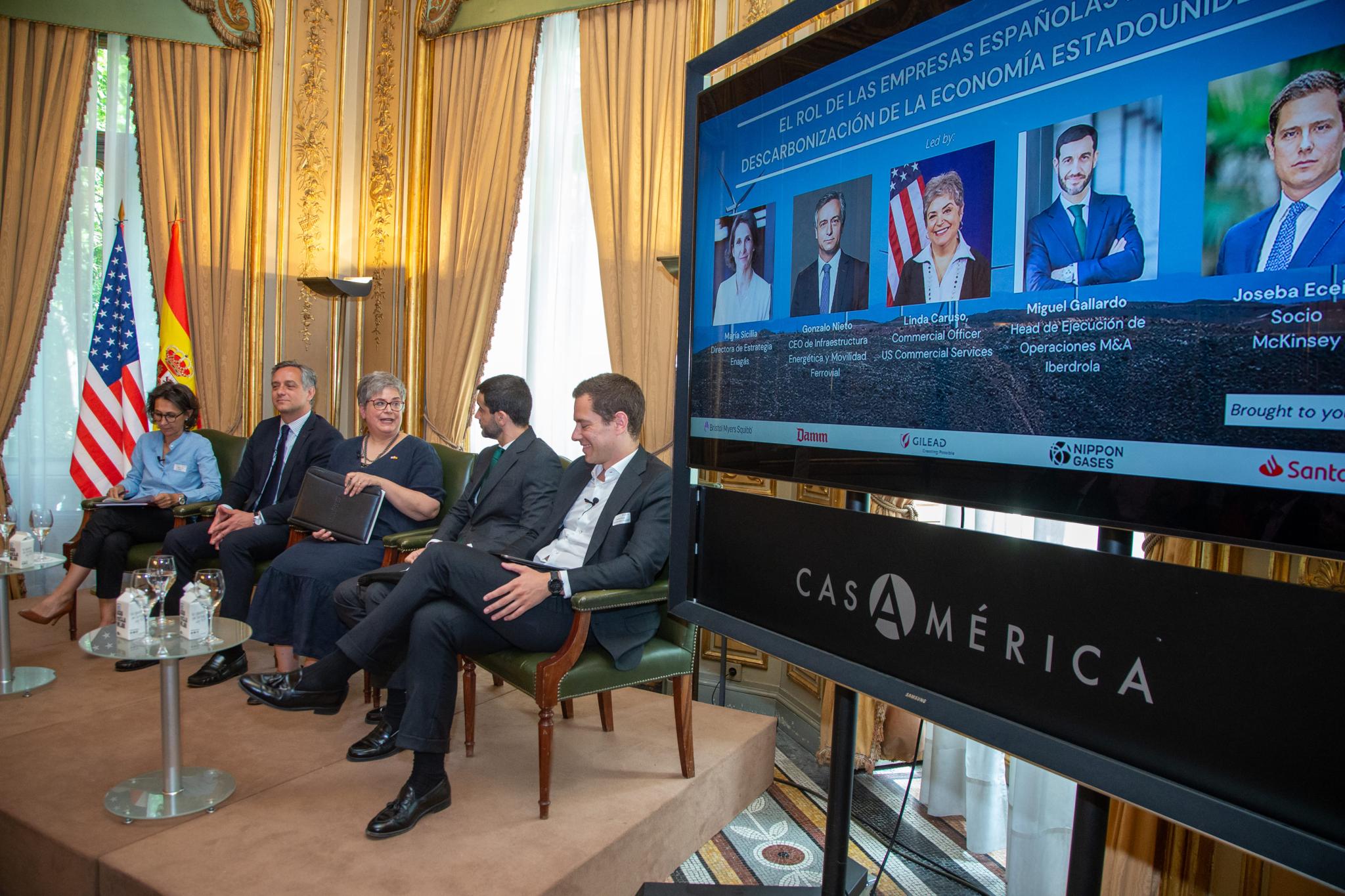 #amchamspain