A representation of the top executives from the member companies of the United States Chamber of Commerce in Spain (AmChamSpain) met today with the Mayor of Madrid, José Luis Martínez-Almeida.
The AmChamSpain representation was led by its Chairman, Jaime Malet, joined by leading executives from the Board of Directors, comprised of more than 18 multinational companies representing the 280 member companies. Leading executives from the represented companies were in attendance, including 3M, Amazon Web Services, Amgen, American Express, Blackstone, BCW, BMS, Cisco, Citigroup, Coca-Cola, Costco, Dow, HP, HPE, IBM, McKinsey & Co., Morgan Stanley, Pfizer, Russel Reynolds, Telefónica, Walt Disney, Xerox, Aecom, Alliance Healthcare, Afiniti, Ayming, Cushman & Wakefield, DxC, Heyco Energy, Philip Morris, Qualcomm, Twitter and Visa.  The Deputy Chief of Mission of the US Embassy in Spain, Conrad Tribble, was also in attendance. 
Jaime Malet introduced Mayor Martínez-Almeida, stating that "Madrid is one of the most attractive investment magnets among European capitals for American companies."
Madrid Mayor José Luis Martínez-Almeida addressed the top executives from the multinational companies, saying that "Madrid is a very special phenomenon, because it is a paradigm of great energy and vitality to get back on its feet as soon as possible and face the future," adding that "Madrid is an open and free society, which is a source of great confidence when making decisions for its economic recovery. It is now upon us to tackle its digital transformation and sustainability."
Other topics discussed during the meeting included the priorities of the AmChamSpain members in Madrid and the entity's goals for improving the competitiveness and internationalization of the business community.
With this Board of Directors meeting, AmChamSpain resumes its in-person activities after nearly two years of holding virtual meetings.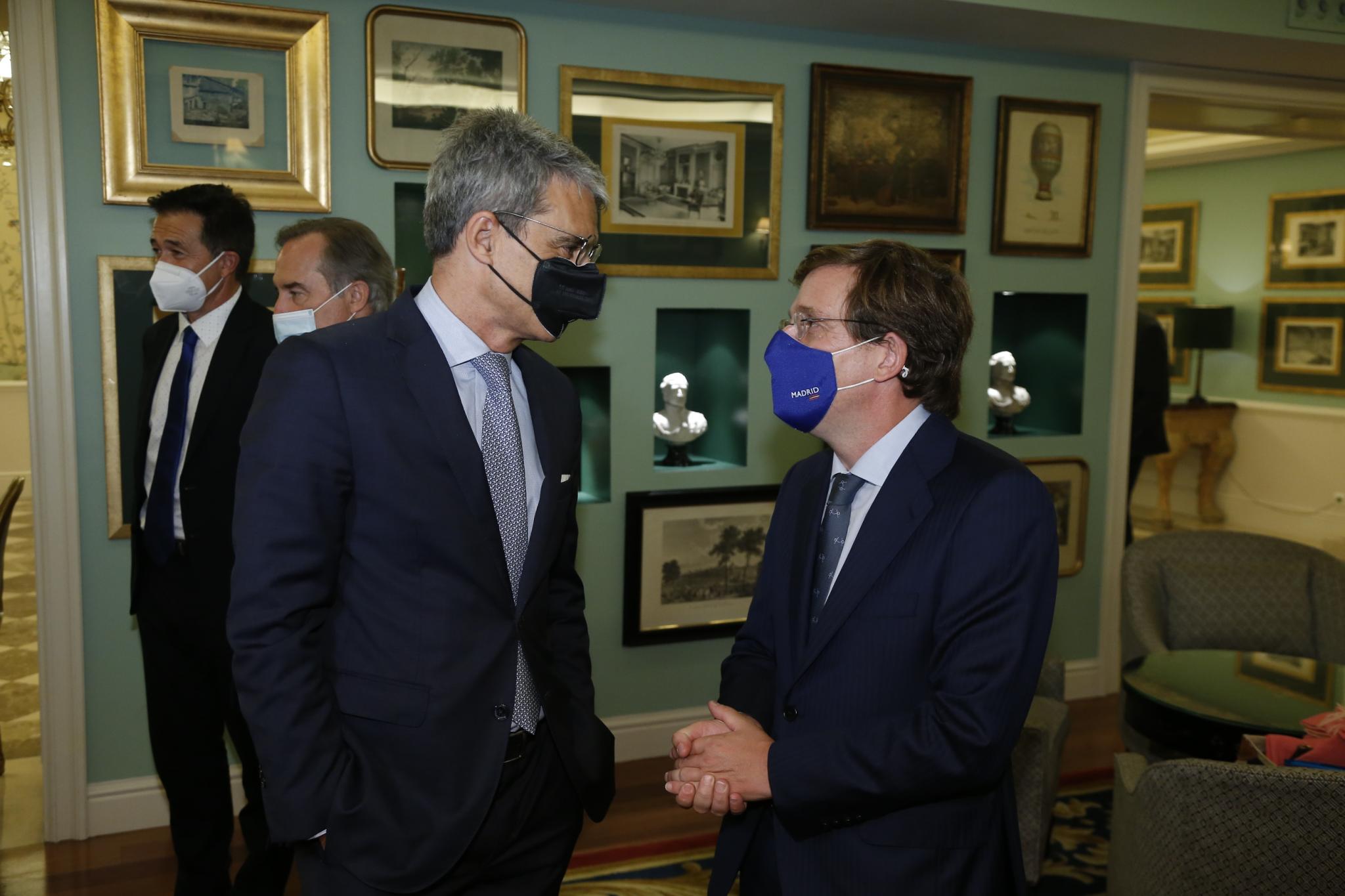 Share